Bringing your ideas to life
Advanced, packaging and assembly for key subsystems used in a wide range of applications.
We specialize in physically small device assemblies that incorporate microelectronics and components with unique functionality requiring complex manufacturing processes. Our Silicon Valley-based Class 100/Class 1000 cleanrooms are ISO 13485:2016 and ISO 9001:2015 certified and utilize IPC certified technicians. We are ITAR registered and hold a CA FDB license.
Our proficiency in the heterogeneous integration of tiny components with unique functionality using customized advanced packaging and assembly processes helps you meet your product development goals—from concept to commercialization.
We combine electronic and nonelectronic components to bring your unique products to life and ensure a sustainable and robust path to market.
Advanced packaging and assembly is the core of our service offerings.
We provide the full range of packaging and assembly services, from SMT, wafer prep, and die bonding, to wirebonding, encapsulation & finishing, as well as test & documentation.
We are a fully integrated cGMP manufacturer of FDA compliant Class II/III medical device & biotech assemblies located in the heart of Silicon Valley.
We offer complex assembly unique to specialized requirements of medical device and biotech clients.
Turning Concepts into Products
Through collaborative learning with you, we design innovative manufacturing process flows that integrate electrical and nonelectrical components into unique assemblies.
Our Phase Gate process will take you from concept to production so you can leverage our expertise in how to design for assembly. We work with your engineering team to ensure your conceptual design is manufacturable and your component assembly can be efficiently achieved.
Prototypes
Are you involved with early developmental-stage projects requiring short-run prototypes with small-scale fabrication of a few dozen units? We can do rapid prototype builds because of our fully integrated onshore facility located in the heart of Silicon Valley.
Compliance
A fully integrated cGMP manufacturer of FDA-compliant Class II/III medical device assemblies. ISO 13485 certified. We understand the unique demands of FDA compliance and full manufacturing process validation.
Production
You will have access to conventional microelectronic assembly processes, but we can go beyond these conventional approaches to develop assembly and fabrication processes to accommodate the unique requirements of your device and its components.
Fully-Integrated Microelectronic Assembly
Frustrated with having to coordinate between separate facilities for different process steps? Promex has all major component assembly & packaging processes under a single roof.
From SMT through to wafer prep, die-attach, wire bonding, flip-chip through to encapsulation & singulation. All in a single fully-integrated ISO 13485 certified cGMP facility located in the heart of Silicon Valley. Including processes requiring Class-100 and Class-1000 cleanrooms.
Your products are fabricated in a US-based fully integrated facility located in the heart of Silicon Valley. All your process steps under one roof with a single production team.
IP Security
IP Security risks are reduced as well as the geopolitical impacts on the supply chain. At Promex, our priority is to protect our customers' IP.
Time Zone
Major time-zone differences makes coordination with production teams difficult. Proximity means immediate & responsive communications.
Onshore Benefits
Working with an onshore services provider reduces transit time, shipping costs, and customs delays. Let us accelerate your production and reduce inventory demands.
Heterogeneous Integration Device Assembly: Key to Enabling Additional Innovations
In Part 1 of this series, we explored the history of medical innovations and how new approaches, like heterogeneous integration (HI), are poised to enable groundbreaking new treatments. Here, we will expand on the role of HI, as well as the assembly challenges for these devices and the importance of working with the right partner to successfully bring new medical devices to market.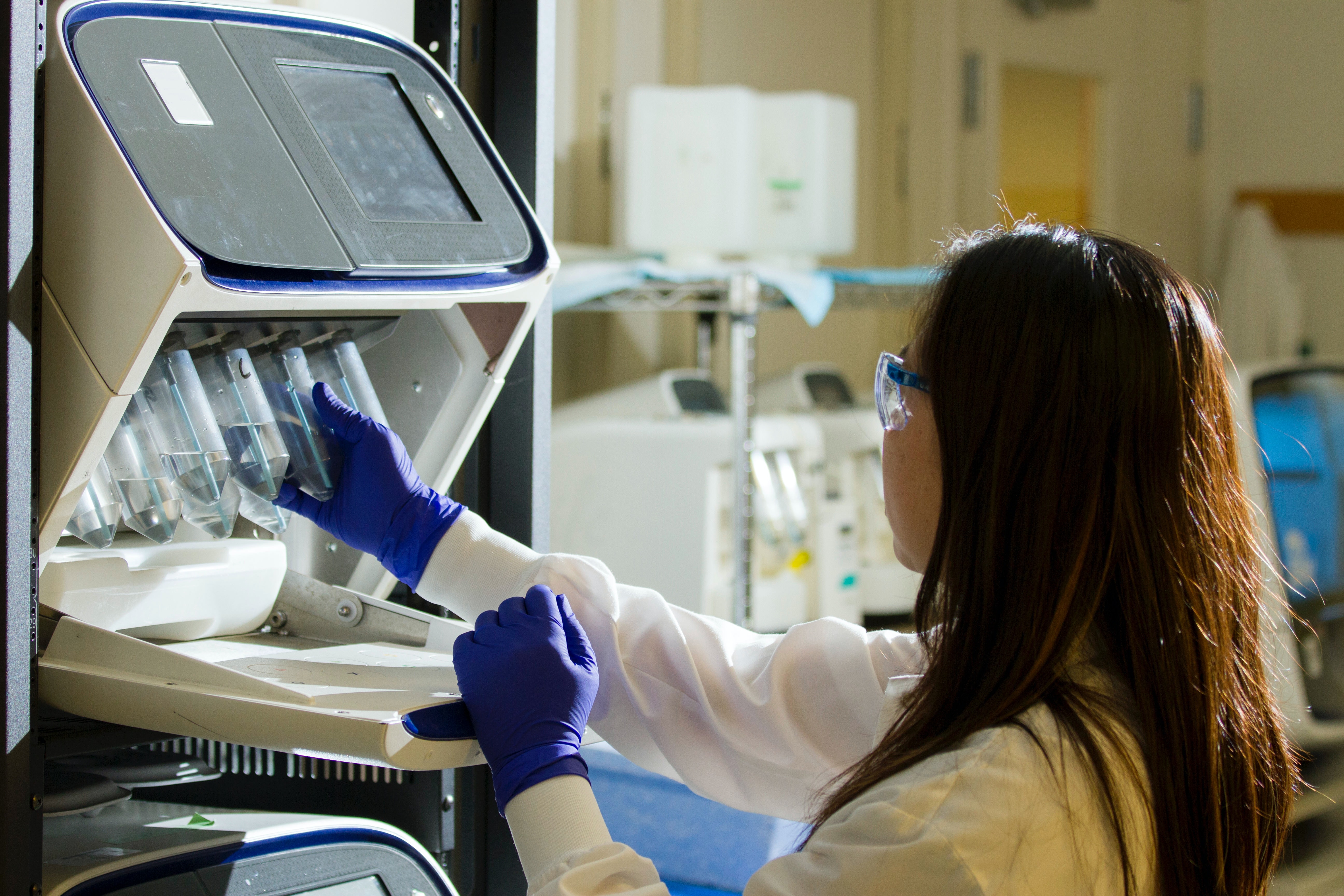 *These are examples of clients that Promex has worked with on various programs from startups to Fortune 500 companies. Due to confidentiality agreements were are not able to disclose actual customer names.
A Division of Promex Industries Inc. located in Escondido California.
QP Technologies (formerly Quik-Pak) offers microelectronic packaging and assembly services, wafer preparation, and substrate design and development services targeting a range of end markets, including commercial, RF, power, industrial, automotive, medical, and mil-aero.
Concept to Commercialization
Whether you need short-run proof-of-concept prototypes, high-volume production, or a second-source manufacturer, Promex can help. Reach out to us and let's have a no-pressure conversation about how we might help advance your project to success.