Here are some of unique assembly and production challenges we can solve:
The smaller the better. We worked with the customer to design an optical Class 3 device that would be inserted into the human body. Requirements included Class 100 assembly and strict compliance with ISO 9001 and ISO 13485.
It was like building a ship in a bottle! Picture a 4×8 mm package that needed to fit inside a Class III medical device. To meet size constraints, we stacked two asynchronous die into a recessed cavity and wire bonded.
Accuracy above all. A customer required extremely precise die placement to produce accurate results. We placed and mounted the device in x/y/z/theta increments. Assembly was done in our cleanroom. The final product exceeded the customer's performance expectations.
The customer imagined it. We enabled it. A new molecular diagnostics application – the heart of an analytical system – was envisioned by our customer. Our engineers and technicians collaborated closely with the customer's team on process development and design for manufacturing (DFM)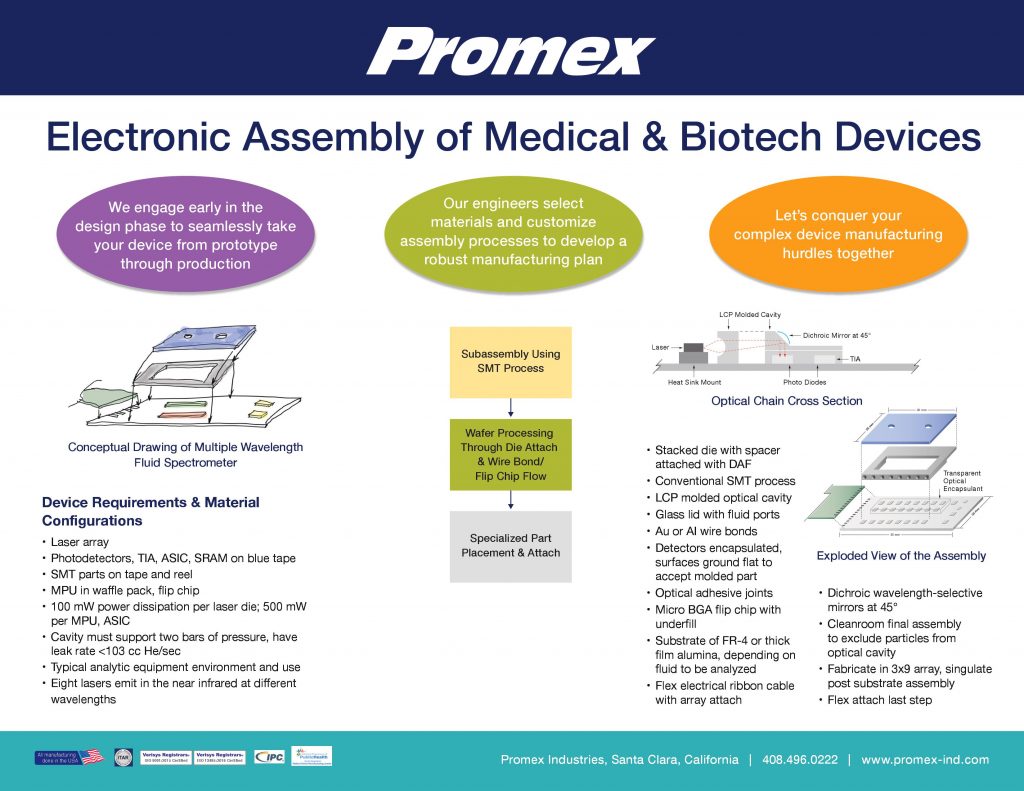 Concept to Commercialization
Whether you need short-run proof-of-concept prototypes, high-volume production, or a second-source manufacturer, Promex can help. Reach out to us and let's have a no-pressure conversation about how we might help advance your project to success.