Promex is a fully integrated cGMP manufacturer of FDA compliant Class II/III medical device & biotech assemblies located in the heart of Silicon Valley.
Promex is a fully integrated cGMP manufacturer of FDA compliant Class II/III medical device & biotech assemblies located in the heart of Silicon Valley.
Our mission is simple: solve your complex component assembly challenges. Promex has a long history in Silicon valley dating back to its founding in 1975. The company is privately held and has been under current management since 1995.In 2008, Promex pivoted to focus on the unique demands of the medical device and biotech market. Offering biotech instrument & medical device companies a low-risk path from feasibility prototype development through to full production. All in a single fully integrated US-based component assembly facility located in the heart of Silicon Valley.
From small-scale prototype production demonstrating the viability of your basic technical concept, through to scaling those processes into full production, Promex offers a fully integrated suite of services.
With a single partner, you can move from fabricating simple combinations of parts and measuring the result to eliminate development risks, through to full production. Meeting all the necessary requirements for FDA compliance and full manufacturing process validation, while still meeting rigorous cost requirements.
Promex CEO Dick Otte says, "it's not unusual for companies developing complex devices to come to us after other providers failed to meet their IC packaging and assembly requirements."
Let us know how we can turn your concept from working prototype to full-scale production.




*These are examples of clients that Promex has worked with on various programs from startups to Fortune 500 companies. Due to confidentiality agreements were are not able to disclose actual customer names.
Our 30,000 sq-ft ISO13485:2016 certified production facility in Santa Clara California. Complete with Class 100 and Class 1000 cleanroom facilities.

Promex Founded
Promex was Founded in Mountain View CA.
The Initial product was manufacturing thick-film hybrid circuitry.
Relocates to Current Site
Moves to current facility at Oakmead Village Drive in Santa Clara CA.
Promex Acquired
Promex acquired by current owners and Dick Otte joins as CEO.
Class 1000 Cleanroom
Promex builds Class 1000 cleanroom for chip packaging and adds package overmolding capability.
ISO 13485
Promex becomes ISO 13485 certified and begins to focus on Medical & Biotech device assembly.
Class 100 Cleanroom
Promex builds out its Class 100 cleanroom production line.
Quik-Pak Aquisition
Promex acquires the IC packaging company Quik-Pak (now
QP
Technologies
) and extends chip packaging to their San Diego facility.
Facility Renovation
Promex's Santa Clara Facility remodeled to better accommodate the medical and biotech services.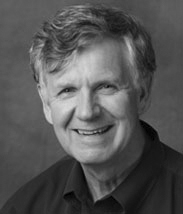 Dick Otte
President & CEO
Dick has more than 50 years of technical and executive electronics manufacturing experience. Named CEO of Promex Industries Inc. in 1995. An active member of IEEE, IMAPS, and OSA, Dick is involved in numerous industry roadmap activities with the IPC, iNEMI, the ITRS Assembly and Packaging Subcommittee (ITRS) He also chairs the Assembly Working Group of the Photonics Systems Manufacturing Consortium (PSMC). Dick earned his MBA from Harvard University and BSEE and MSEE degrees from MIT.

Annette Teng
Chief Technical Officer
As CTO, Annette leads a team of engineers and technicians responsible for the design, development, and production of IC prototypes that require unique packaging and interconnect solutions. Prior to joining Promex, she was the vice-chairperson of IEEE-CPMT, assembly process manager at Silanna Semiconductor, and engineer & program manager at CORWIL. Annette holds a Ph.D. in Materials Engineering from the University of Virginia and a BA in Chemistry from Sweet Briar College.

Max Nguyen
Vice President of Operations
Max Nguyen's background spans more than 30 years in the tech industry. An APICS Certified Supply Chain Professional (CSCP), he joined Promex in 2016 and was promoted to VP of operations from Director of Operations. His prior experience includes management positions with a number of prominent tech firms. Most recently, he was program manager and project engineer for REMEC Broadband Wireless Networks. Prior to this, he was Director of Supplier Chain and Quality for BridgeWave Communications. Nguyen studied biology at UC Irvine and holds degrees in electronics engineering technology and automated manufacturing technology from ITT Technical Institute.

Rosie Medina
Vice President of Sales & Marketing
Rosie joined Promex in 2015 and has over 30 years of experience in the semiconductor industry serving commercial, medical, and mil-aero customers. Rosie works closely with executive management on strategic engineering and manufacturing initiatives designed to fast-track new medical and bioscience products to volume production. She attended Evergreen Valley College and later joined CORWIL Technology where she held various sales and customer support positions before being named director of medical technology business development.
Yvonne Esquer
Vice President Administration
Since joining Promex in 1999, Yvonne has supported the company as it grew from a handful of engineers and technicians to more than 100 employees at facilities in Silicon Valley and San Diego. In addition to liaising with the various departments at both locations, Yvonne provides Promex and Quik-Pak with all essential human resource functions, monitors compliance with governmental, environmental, health, and safety regulations, and coordinates corporate activities. Yvonne holds a BS in Organizational Behavior from the University of San Francisco.
We are ISO 13485:2016 and ISO 9001:2015 certified and all personnel are certified to the IPC 610 quality standard. Promex is also licensed as a Medical Device Manufacturer by the State of California and is fully ITAR Compliant.
Affiliations & Relationships
IEEE Electronics Packaging Society
IEEE EPS and ECTC Governance Participants
Optical Society of America
Heterogeneous Integrated Roadmap
International Technology Roadmap for Semiconductors
Contributor to the Outside Systems Connectivity Chapter
Health Tech Capital
An Angel investment group funding of early-stage Medical Companies.
AMFitzgerald
MEMS Development Organization
International Manufacturing &Packaging Society
Integrated Photonics Systems Roadmap
International Electronics Manufacturing Initiative
Editor of the Optoelectronic Chapter of the 2019 and prior iNemi Roadmaps.
The National Network for Manufacturing Initiative
Microelectronics Packaging & Test Engineering Council
A Division of Promex Industries Inc. located in Escondido California.
QP Technologies (formerly Quik-Pak) offers microelectronic packaging and assembly services, wafer preparation, and substrate design and development services targeting a range of end markets, including commercial, RF, power, industrial, automotive, medical, and mil-aero.
Concept to Commercialization
Whether you need short-run proof-of-concept prototypes, high-volume production, or a second-source manufacturer, Promex can help. Reach out to us and let's have a no-pressure conversation about how we might help advance your project to success.